Events
Cadwell Worldwide Business Partners Meeting 2023
11-14 April 2023Cadwell's Headquarters in Kennewick, Washington, USA.
The primary purpose of this meeting is to enjoy our time together while discussing anything that
might be relevant to optimizing our common business. During this meeting you will have the
opportunity to meet with the Cadwell Team as well as your colleagues to learn and share
knowledge in pleasant surroundings.
The agenda includes one General Day and three different Product Days. The General day will
consist of a Cadwell tour, discussing the order process, available resources, ways of
communication, shipping, etc. Each of the Product days will be focused on specific products,
reviewing markets, competitors, configurations, roadmaps etc.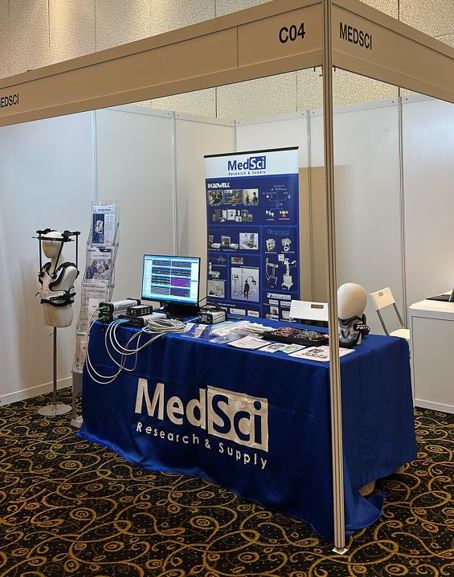 Singapore Spine Society 6th Annual Meeting
18-19 March 2023Grand Copthorne Hotel Singapore
SPINAL ADVANCEMENTS vs VALUE
7th NNI EEG-EMG-AFT & NEUROMUSCULAR ULTRASOUND WORKSHOP
1-4 December 2022Venue 1) Main Workshop: Academia, Ngee Ann Kongsi Auditorium @ SGH Campus, Singapore | Venue 2) Hands-on sessions: National Neuroscience Institute @ TTSH Campus, Singapore
This workshop is an interactive teaching course including Electroencephalogram (EEG), Nerve Conduction Study (NCS) & Electromyography (EMG), Autonomic Function Test (AFT) and Neuromuscular Ultrasound with clinical correlation. The format will be Live Demonstrations on stage (during the Main Workshop) and subsequent Hands-on sessions which will give ample opportunities for participants to interact with the tutors and patients. Local and international speakers/tutors will provide their expertise in various techniques with real-time patient participation. Participants will also be provided with course E-book.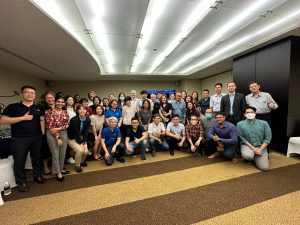 The Future of Neuromuscular Ultrasound
30 November 2022Connection 1, Level 3, Amara Hotel 165 Tanjong Pagar Road, Singapore 088539
INCREASE EFFICIENCY AND DIAGNOSTIC ACCURACY WITH SIERRA SUMMIT, SIERRA 4, AND SIERRA NMUS1
Presenters:
Abe Gardner, EMG Product Manager & Specialist, Cadwell USA
Dr Kim Jongmoon, Senior Consultant, Department of Rehabilitation, Tan Tock Seng Hospital, Singapore
Michal Holub, Vice President, International Business & Product Architect, Cadwell Singapore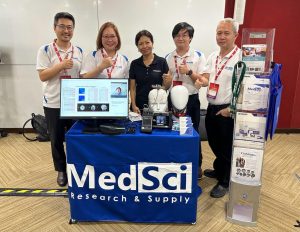 CHI INNOVATE 2022 Flagship Day
4th November 2022Ng Teng Fong Centre for Healthcare Innovation, 18 Jalan Tan Tock Seng, Singapore 308443
Organised with the support of MOH, CHI INNOVATE 2022 is themed "The Road from Innovation to Impact".
CHI INNOVATE 2022 is expected to see a gathering of over 700 participants from more than 15 countries and territorials. Attendees include members of the C-Suite, decision makers, institutional buyers, middle management, and innovators who are looking out for ideas and innovations to be adopted in their respective organisation. The conference will also host the 6th National Healthcare Innovation & Productivity (HIP) Medals that is supported by MOH, organised by CHI, and sponsored by the Ng Teng Fong Healthcare Innovation Programme, making CHI INNOVATE 2022 an outstanding platform to display innovation and solutions to international audience from both the private and public sectors
Glioma Update: The Molecular Era
29-30 October 2022NUHS Tower Block, Auditorium, 1E Kent Ridge Rd, Singapore 119228
Inspired by the latest 2021 WHO classification, this inaugural meeting aims to bring together leading medical professionals and scientists involved in the care of glioma patients, so share experiences and discuss best practices in the classification and management of both adult and paediatric gliomas.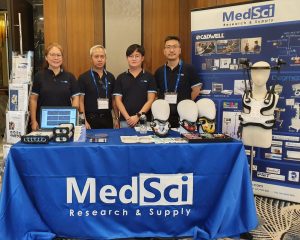 AO Spine Asia Pacific East Asia Conference
20-21 August 2022Voco Hotel, Singapore
The conference aims to provide a recent update on spinal surgery advancements and clarify common spinal pathologies management controversies. It would provide knowledge in the 6 pillars of AO Spine curriculum including: spinal trauma, cervical myelopathy, degenerative lumbar disease, adult and paediatric spinal deformity, pathological spinal conditions, basic science and video technique demonstration. It aims to provide a platform to meet the spine experts , to update the spine knowledge and to share their work results and fellowship.
PASMISS 2022
28-31 July 2022Grand Hyatt Hotel, Singapore
The 22nd Pacific and Asian Society of Minimally Invasive Spine Surgery (PASMISS) held in conjuction with the 5th Annual Meeting of Singapore Spine Society (SSS) in Singapore. Covering the challenges of Minimally Invasive Spine Surgery, involving degenerative, trauma and tumour-related cases. The scientific program will be packed with the latest information through various symposia, debates and lectures.
7th ASEAN Council of Physical Education and Sport (ACPES) Conference
09 June 2021, 00:00 - 11 June 2021Virtual and Physical (NIE and ITE College East)
Theme – "Building Connections, Establishing the Future of Physical Education, Sports and Technology"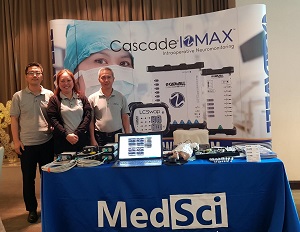 Singapore Spine Society 2nd Annual Meeting
12 - 13 January 2019Grand Copthorne Waterfront Hotel Singapore
New innovations in spine surgery: Robotics, Navigation and Disc Replacement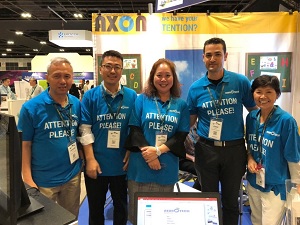 EduTECH Asia 2018
8 - 10 October 2018Suntec Singapore International Exhibition & Convention Centre 1 Raffles Boulevard, Suntec City, Singapore 039593
EduTech Asia 2018 is bringing together educators from across the entire spectrum from early years practitioners through to tertiary education leaders. Running alongside the conference, the free expo will showcase the latest edtech technologies, tech experience zones and free content for educators by educators.
OHBM 2018 Annual Meeting Singapore
June 17-21, 2018Suntec Singapore
The OHBM Annual Meeting is the place to learn about the latest international research across modalities in human brain mapping. It is an opportunity for you to have one-on-one discussions with experts in the field and connect with your peers from all over the world. At the educational sessions, junior and senior scientists of various backgrounds teach about the most current and ground-breaking developments in the field, including machine learning techniques, high resolution imaging and most recently also open science methods.
BrainSTIM 2018
June 15-16, 2018Lee Kong Chian School of Medicine, Nanyang Technological University, Singapore
Cadwell Asia Pacific and EMEA Business Partner Meeting 2018
11-16 May 2018Sheraton Mall of Emirates Hotel
The latest information on recent releases and upcoming products, the new hardware and software features of the Cascade IOMAX and Surgical Studio, the new Sierra Summit 3.1 release, Arc Apollo – Cadwell's new Ambulatory EEG product line, Cadlink networking, clinical benefits will be discussed. There will also be product hands on.
6th NNI EEG-EMG-AFT & Neuromuscular Ultrasound Workshop
6-9 December 2018TTSH Theatrette, Level 1, Singapore
The sixth edition of the workshop will continue to focus on the principles and practice of electrodiagnosis with basic and advanced applications along with clinical correlation in neuromuscular disease. This workshop will bring back the session on EEG along with a new topic on complex cases in EMG with a walk-through interactive approach to the clues for reaching the correct clinical diagnosis.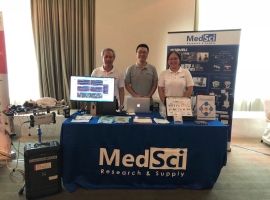 1st Annual Meeting Safety In Spine Surgery
6-7 January 2018Grand Copthorne Waterfront Hotel, Singapore
The discussion will focus on Discussion on Spine Metastasis, How to Treat? and AOSpine Symposium on Lumbar Deformity Management: From Minimal to Maximal Approach
1st Singapore Brain Modulation Symposium
2 November 2017Tower Block, National University Hospital, Singapore
This full day symposium will be covering various neuromodulation applications (e.g. rTMS, tDCS, ECT, DBS) that are relevant to psychiatry/neurology. The focus this year is Therapeutic Neuromodulation. The format will be a series of keynote lectures by international and local experts. It is hosted by NUHS and will be jointly organised by the College of Psychiatrists and Singapore Psychiatric Association.
5th Singapore Rehabilitation Conference
7-8 September 2017Academia, Singapore General Hospital
The Conference is designed to be interdisciplinary, emphasizing the team-approach to rehabilitation. All themes are fully integrated, and each track comprises a composite team of different rehabilitation professionals representing a diverse range of institutions in different rehabilitation settings.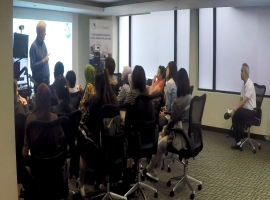 EMG-NCS Training Course
2-4 September 2017Royal Plaza Hotel, Singapore
The training is designed for doctors and technologists in the Asian Region. The training course will cover Nerve Conduction Studies (NCS), EMG, EMG Approaches to Common Disorders, NCS/EMG Instrumentation.
16th Asian and Oceanian Myology Center
6-8 August 2017Grand Copthorne Waterfront Hotel, Singapore
Themed "Enabled Living – Disabled but not Handicapped", this year's meeting will be focusing on the clinical management of common adult and paediatric muscle and neuromuscular diseases, as well as the multi-disciplinary approach to ENABLED LIVING – helping patients overcome their handicap to lead fulfilling lives.
Singapore Spine Society Inaugural Meeting
7 January 2017Grand Copthorne Waterfront Hotel, Singapore
The meeting covers, Current Management Concepts on Adult Spinal Deformity, Intradural Spinal Cord Tumours and Case Presentations
BES Healthcare Chapter Launch
10 December 2016Auditorium 2, Stephen Riady Centre, NUS University Town 2 College Avenue West, Singapore
The event topic will be "Global Trends in Healthcare Technology"
5th NNI EMG-AFT-Neuromuscular Ultrasound Workshop
26-29 November 2015TTSH Theatrette, Level 1, Singapore
This is a teaching workshop that focuses on the principles and practice of electrodiagnosis, and the interpretation of autonomic function tests. The interactive sessions will give participants ample opportunities to connect real time with the tutors and patients.